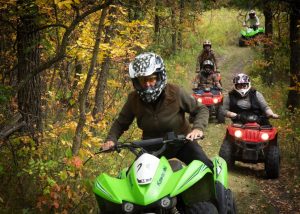 In our past 2 surveys, our members have requested we pursue any/all additional measures that can be taken to increase safety around our lake.
In response to your request, the MBLCA has secured an OHV/ATV safety course instructed by the ND Parks and Recreation. Date/time for this class will be July 11th from 9am-1:30pm at Brush Lake and will include both in class and hands on demonstrations.
This class will be free to participants as it is covered by the Jake's Star Foundation. Registered participants is geared to youth ages 12-15 but anyone outside of these ages are encouraged to watch and learn!
Registration for this class is located at https://www.parkrec.nd.gov/business/recreation-programs/highway-vehicles-ohv/ohv-tracked-dirt-bike-safety. A minimum of 6 registered and can have a maximum 15-16. This course is not restricted to members so please share this link with anyone within the lake community who may benefit from the course.