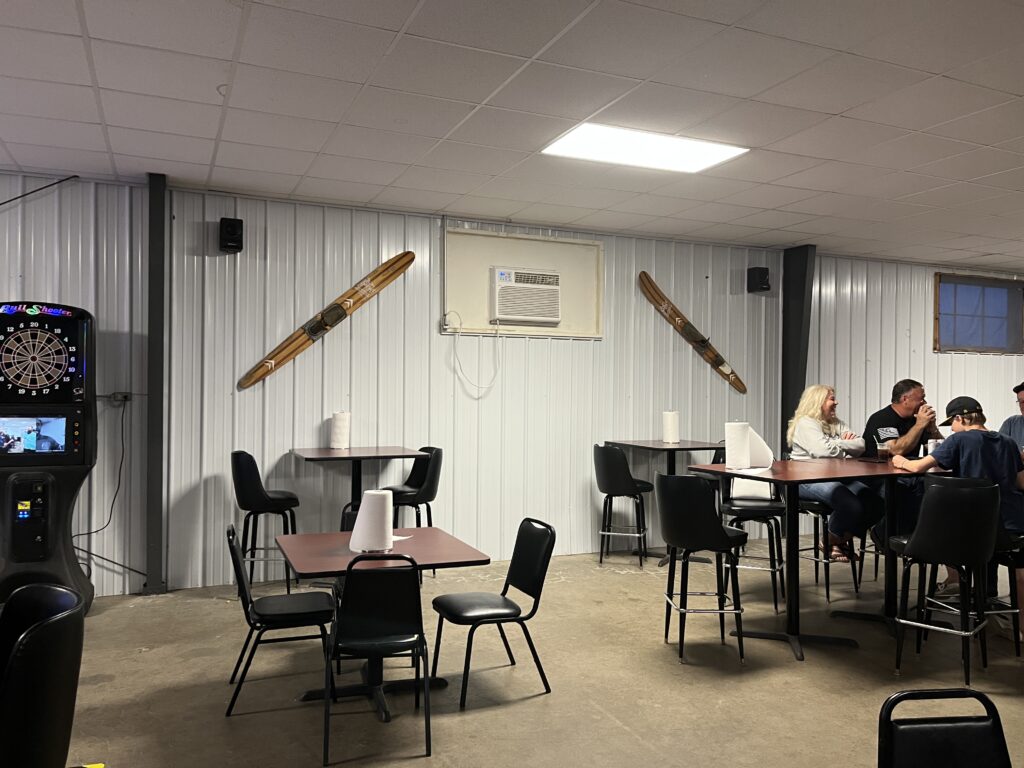 Rosie's Bar & Grill Hours of Operation (in season)
Thursday: 6pm-1am
Friday: 5pm-1am
Saturday: 11am-1am
Closed on Sunday's UNLESS its a Holiday Weekend
For updates on events and specials throughout the summer click here.
Click here for the Rosie's Bar & Grill menu!
For catering requests please contact Rose Becker at 701-228-1338.
Contact
Address: 725 8th Ave NW, Mercer ND
Phone: 701-447-9930

About
Built in 1958, the Pavilion is a large steel multi-purpose building located on the south end of Brush Lake along the lake shore just 5 minutes north of Mercer, North Dakota.
The Pavilion is owned by the Mercer Brush Lake Community Association and is rented out for use as a restaurant, bar and event center during the summer and a boat storage facility in the winter.
There is a large parking lot available, a number of sheltered outdoor picnic tables, a walkway leading down to the water, a playground with new equipment and the facility is heated throughout.
Events at the Pavilion
Click here for information about events being held at the Pavilion throughout the year.
Interested in holding an event at the Pavilion? Contact Rose Becker at 701-447-9930 during business hours.